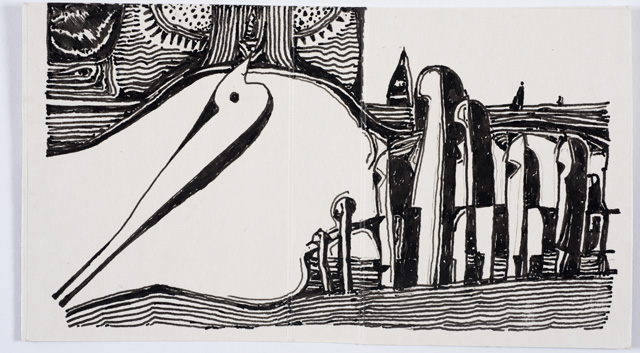 Pain relief. It's what most people come to us for. And acupuncture has been used for over 2000 years to lessen pain.(1) It is becoming so accepted that it relieves pain that there is more research into how it relieves pain, than whether it does or not. Try googling "acupuncture nociceptive effect" and see how much comes up under Scholarly Articles.
A 2018 article on the Association of American Family Physicians website reviewed a meta-analysis of studies investigating acupuncture for chronic pain. The 'Highlights' of this meta-analysis were that acupuncture has a clinically relevant effect on chronic pain that lasts over time, that this effect could not be explained as a placebo effect, and that referral for acupuncture treatment is a reasonable option for people with chronic pain.(2)
The image is by Ibrahim El-Salahi, an artist whose practice is a meditation for pain relief. He draws on medicine packets, and is interviewed here.
1. Li Qiao, Mengjie Guo, Bin Xu, and Ye Yang. The American Journal of Chinese Medicine 0 0:0, 1-14. Research Advances on Acupuncture Analgesia.
retrieved 23/4/20
2. Andrew J. Vickers, Emily A. Vertosick, George Lewith, Claudia M. Witt, Klaus Linde. Journal of Pain 19;5,p455-474. Acupuncture for Chronic Pain: Update of an Individual Patient Data Meta-Analysis.
retrieved 23/4/20